Investment funds and venture builders usually create an investment vehicle (SPV) for each of their investments. Thus, all minority investors are unified in a vehicle that becomes a stakeholder in a startup.
With Capboard you can give visibility around the shares and their value of both, the SPV and the startup in which it has been invested. Doing so allows individual investors to understand their ownership better, providing more clarity and ensuring transaparency.
The Case Example
Let's say the fund has the following structure:
You are Cool VC, with an SPV called "Investment Vehicle 1 LTD" with which several of the fund's investors have entered the startup "Valtik Motors".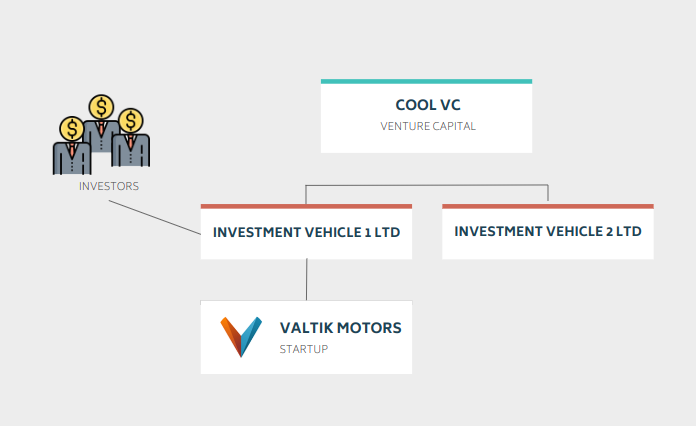 How to Create an SPV?
For the investors to see Valtik Motors in their portfolio, you must follow the following steps:
Create the investment vehicle as a company using this link.


While adding all the data and individual investors, make sure each one has the correct %/shares in the SPV.


In the Company Settings - General, activate the SPV box.


Next, create the startup in which the vehicle has invested as another company.


When adding the SPV as an investor in the startup, enter the same email that you used to create the investment vehicle company in step 1.


You're all set! In the portfolio section, each investor from the investment vehicle will also see the startups that the vehicle invests in listed.
What an Investor Will See

The VC View