Add funding events and other transactions
Capboard supports all events impacting your company's equity, for example:
Funding rounds

From pre-seed to Series B, we cover all scenarios: one or several investors, liquidation preference, fully-diluted calculations, etc.

Convertible notes

Define the discount and/or valuation cap, maturity and interest rate. Upon conversion on the next funding round, we will automatically take care of all calculations.

Secondary

Add transactions between your shareholders so the cap table is always up to date.
Funding rounds and exit simulations
Make projections of dilution and voting rights with different funding rounds and exit scenarios. Calculate payouts taking into account your current cap table.
Projections based on your current cap table

Create a simulation of your cap table after a funding event or any other transaction type. Simulations are private.

Stack several scenarios

Have you received several term sheets? Create simulations with all scenarios and make an informed decision. Stack several funding rounds, if needed.

Calculate payouts after an exit

Simulate how much each shareholder and employee would make after a potential funding round and a subsequent acquisition.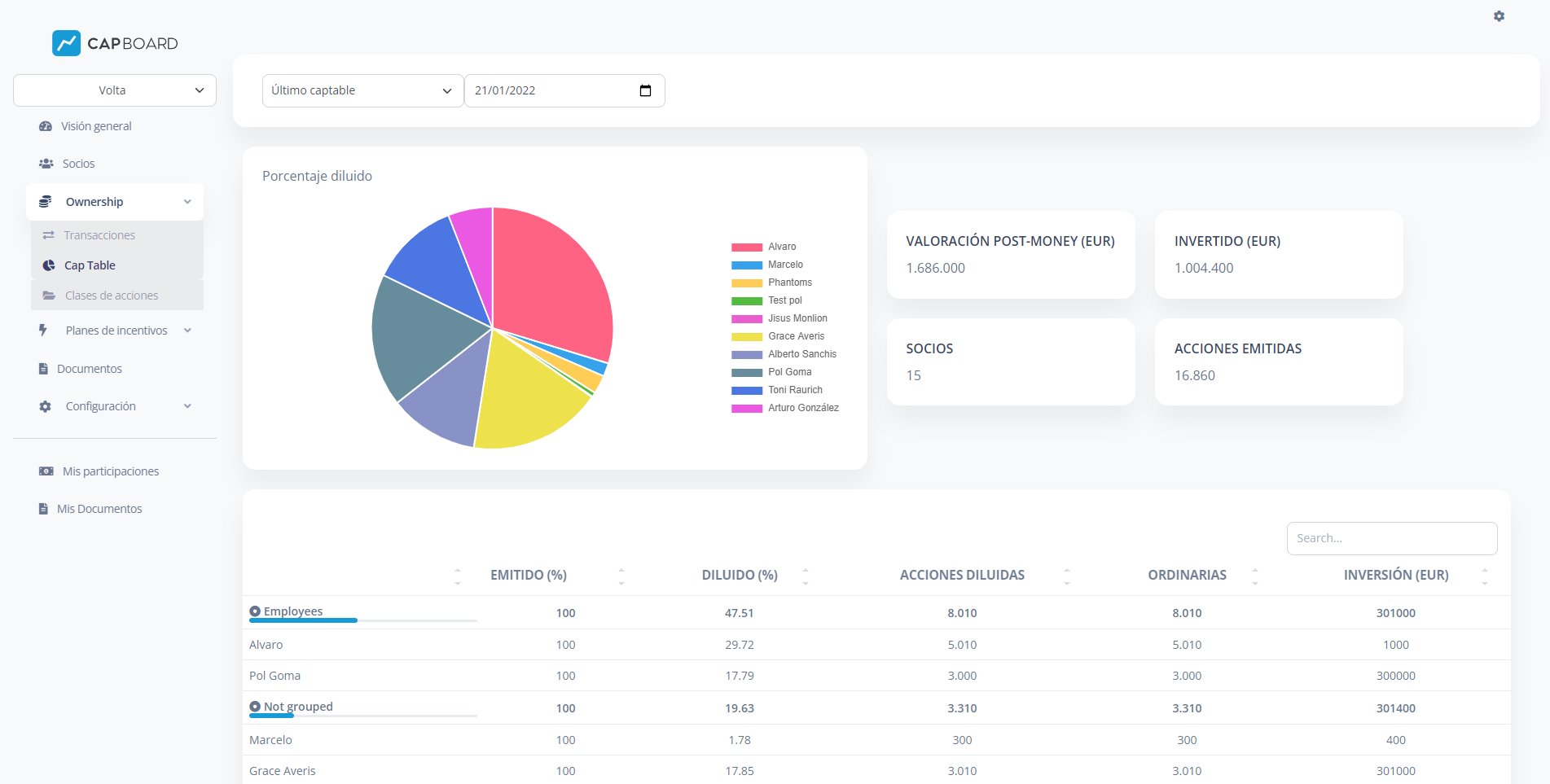 Trusted by: